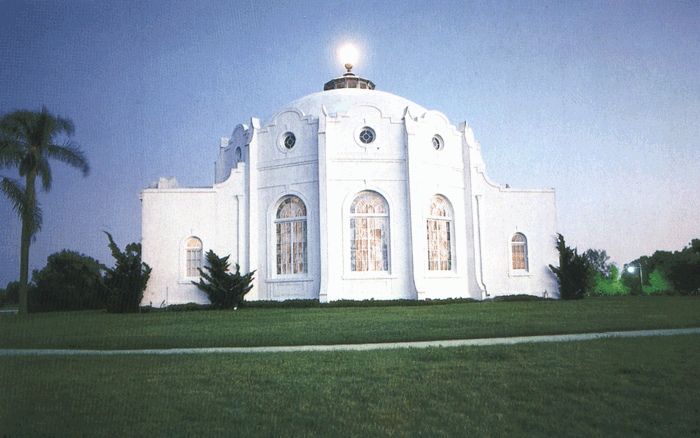 Board meeting on October 22nd, 2006
New Chairperson fo the Board: Alexandra Porter
New President: Renate Shomaker
New Vice-Presidente: Luis Blanco
The new President of The Rosicrucian Fellowship is Renate Shoemaker, voted in at the last special Board meeting of October 22, 2006. She replaces Virgilio Rodriguez. Luis Blanco has been voted in at the same Board meeting as Vice-President. He replaces Danielle Chavalarias. Alexandra Porter is Chairperson of the Board and replaces Danielle Chavalarias.
The quote below is from Marie-José Clerc who is doing a commendable service in trying to repair the damage to the Fellowship caused by those trustees who intended to promote the leasing project instead to protect Mount Ecclesia grounds.
"Let us support the current Board majority and these new executive officers and help them in their work by our prayers, our thoughts of love, light and encouragement. Next time you send your report or label to the Fellowship, please make, resume, or increase your donation."
An agreement to end the lawsuit filed to protect the land of Mount Ecclesia has been signed and sent to San Diego to be recorded. So our fellow
Marie-José Clerc
has achieved her main goal, which was the protection of the land of the Fellowship.
"
The following was posted by Mr Fox Lejika through ROSENET FORUM.
An agreement to end the lawsuit filed to protect the land of Mount Ecclesia
Dear Trustees,

This open letter is to say thank you to all of you for the courage and good will you have shown by deciding to sign an agreement to end the lawsuit filed to protect the land of Mount Ecclesia. As you can clearly understand, this agreement doesn't go to the benefit of an individual, it is a mark of honor and respect we the Founder of the Rosicrucian Fellowship and to those Higher Beings, the Elder Brothers of the Rosicrucian Order, who inspired and supported that work from the beginning up today. By deciding to protect the land of Mount Ecclesia, you also show your attachment to the destiny of that Holy Place and your confidence in its future for the good of all Humanity.
After you and me, others are coming...your descendents and mine, the future generation are coming and would be very glad to find that place and to learn that some of us made a very constructive effort to preserve it during a very testing time. As the Sun approaches to the Aquarian Age, we can expect Mount Ecclesia to become more and more closer to achieve its destiny. When we will have succeeded to all the test, we will see The Roses Blooming at Mount Ecclesia and the Panacea will attract million of people seeking spiritual food for their souls and spiritual healing for their pain. Once again, thank you for your courage and fidelity to the Great Work. (...)
I wish you all a Happy Holy Season, and I pray that God be with you and grants you enough Wisdom to serve in His Vineyard.
Fox Ngandu
- From Rosenet Forum
From: Fox Lejika <fox_lejika@yahoo. com>
To: Rosenet <rosenet@yahoogroups .com>
Sent: Tuesday, December 12, 2006 12:30:12 PM

Message from Alexandra Porter, PhD.
Chairperson fo the Board of The Rosicrucian Fellowship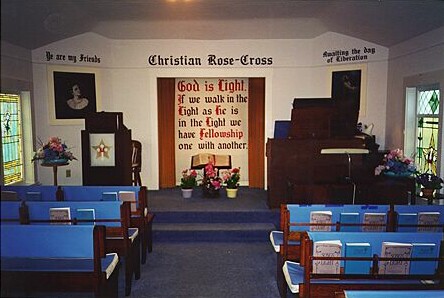 December 26, 2006

Dear Fellows,

A Letter to Students of the Rosicrucian Fellowship has reminded me, that, "To whom much is given, of him much will be required." Yesterday, we celebrated Christmas and today I am celebrating "Boxing Day." After a day of laughter and decadent food, this holiday is celebrated in many Commonwealth countries and falls on the first weekday after Christmas. During this day, we deign to acknowledge the existence of others and we give gifts and donations to the needy. However, it is also a day for lounging around with our family, taking some time to count our blessings, enjoying our new gifts, sharing our reasons for being and visiting relatives. "Boxing Day" is many things to many people, but for me it is a way to give loving service to others in the manner I have also received.

Benjamin Franklin said, "How many observe Christ's birthday! How few, his precepts! O! 'tis easier to keep holidays than commandments. " If you were too sleepy to do so last night, take the time today to reflect on and be thankful for some of the gifts you may take for granted. Even if you do not have the wealth you want or have not accomplished all your life goals, be thankful that you have a soundmind and natural ingenuity. I have found that the Letter No. 30, which Max Heindel wrote to the students in May 1913, gives us another perspective for providing loving service to others. For those of you who can use a reminder I attach this letter, below, in its entirety.

In last month's lesson we saw the value of discord in music; also the corresponding role of evil in the world, namely, to enhance by contrast the beauty and harmony of good. Thus, it might seem at a superficial glance as if the apparent evil had been designed by God, the Author and Architect of our system--as if He were responsible for all the pain and sorrow under which the world is groaning. Such is not the case however. The Bible says truly that the Elohim, who were His agents, "saw that it was good" when their labor was done. Our Rosicrucian Cosmo-conception and Lectures 13 and 14 explain in detail the Bible story of how the apparent evil came in through the Lucifer spirits; and that when it had entered, the forces, which work for good, used it to serve a beneficent purpose and to achieve a higher good than possible without this factor.

In the latter part of the Lemurian Epoch and in the early Atlantean times, man was pure and innocent--the docile ward of guardian angels who guided his every step upon the path of unfoldment. He had no reason; that would have been unnecessary when there was only one path to follow, for in that state there was no choice. The Lords of Venus were sent to foster goodness, love, and devotion. Had no disturbing factor entered, this earth would have remained in a paradise, and man would have been as beautiful flower therein. Pain, sorrow, and sickness would have been unknown. Under the regime of the lunar angels and the Lords of Venus, man would have grown wise and good automatically because there would have been no alternative. When the Lucifer spirits opened his eyes to the other course and the Lords of Mercury fostered reason to guide him, he became potentially greater than either as required of those who follow the spiral path of evolution.

Thus equipped with choice and reason, it is man's glorious prerogative to elevate himself to the pinnacle of the greatest perfection possible in this scheme of evolution. Therefore, Christ said, "He that believeth on me, the works that I do shall he do also; and greater works that these shall be do."

Let us learn from the Faust myth to follow in the footsteps of our preceptors by using the seeming evil to accomplish a greater good; let us learn not to be overcome by evil but to overcome it and transmute it into good. There is a saying that "whatever is, is best." If that were true there would be no incentive to strive for anything higher, better or greater. The words of the Savior urge us onward and legends like the Faust myth teach us how to use the seemingly destructive and subversive forces.

To whom much is given, of him much will be required. Students of the Rosicrucian Fellowship who receive the advanced Western Wisdom Teachings are particularly obligated to make great efforts. May we strive with all our strength to live up to our grand privilege.

P.S. Many new students have been added to our list since we asked your daily prayers for the workers at Headquarters. We therefore feel that it will serve a good purpose to reiterate the request to please include us in your devotions and ask that the Rosicrucian Fellowship Headquarters may become a most efficient Spiritual Center. We are, as you know from the prospectus, now about to open the School of Healing, and in this important step we feel the need of the grace of God as never before. Please help us so that we may succeed. [Letters to Students, p. 77-79]

In Loving Service,

Alexandra Porter

Excerpts from Alexandra Porter's lectures and essays are available through LIVING WITH CHRIST WEB SITE
http://livingwithchrist.tripod.com